When cleaning, you need to be detailed and thorough. Our cleaning schedule template will be your companion in achieving that goal.
Cleaning might be a simple task. But to get the perfect result, you need to pay attention to detail every single day. That is where a cleaning schedule will come in handy. With our template, you can keep track of what you should clean every day. Therefore, everything will be cleaned. Use our tips too to be an expert cleaner.
How to Fill a Cleaning Schedule Template

After looking at our cleaning schedule template for office, you can see how cleaning can be so organized. That is why you need to know how to fill in a cleaning schedule:
Know which part to clean
Do you need to clean the bathroom, the bedroom, or both? Write down which part of the house you need to clean up. Be detailed. If you need to clean the toilet, then write it down.
Know how often you should clean it
You only need to clean the toilet once a week. Meanwhile, you need to sweep the room every day. Know how often you should clean every part of your house. Then, schedule it to your cleaning schedule.
Know which appliance to use
It's also an important part to know which appliance to use. Scribble it down alongside your fixed schedule.
Keep it simple
Don't write too many things. Keeping it simple is the key to making cleaning stress free.
How to Be An Expert Cleaner
Is our cleaning schedule not enough for you? Well look no further for cleaning tips. Here are our take on what it takes to be an expert cleaner:
Pay attention to detail
When cleaning, always pay attention to detail. The ingredients in your chemical cleaner, not missing any spot, should be the kind of detail you pay attention to.
Stick to your schedule
You've made that schedule for a reason. Now, use your self discipline to stick to that schedule. It will all be worth it, we assure you.
Improve the schedule when needed
The schedule you make is not meant to be fixed. It's okay to be a bit experimental when you use it. If there's anything missing, just add it. Plus, if you think you should delete a step, do that as well.
Cleaning schedule template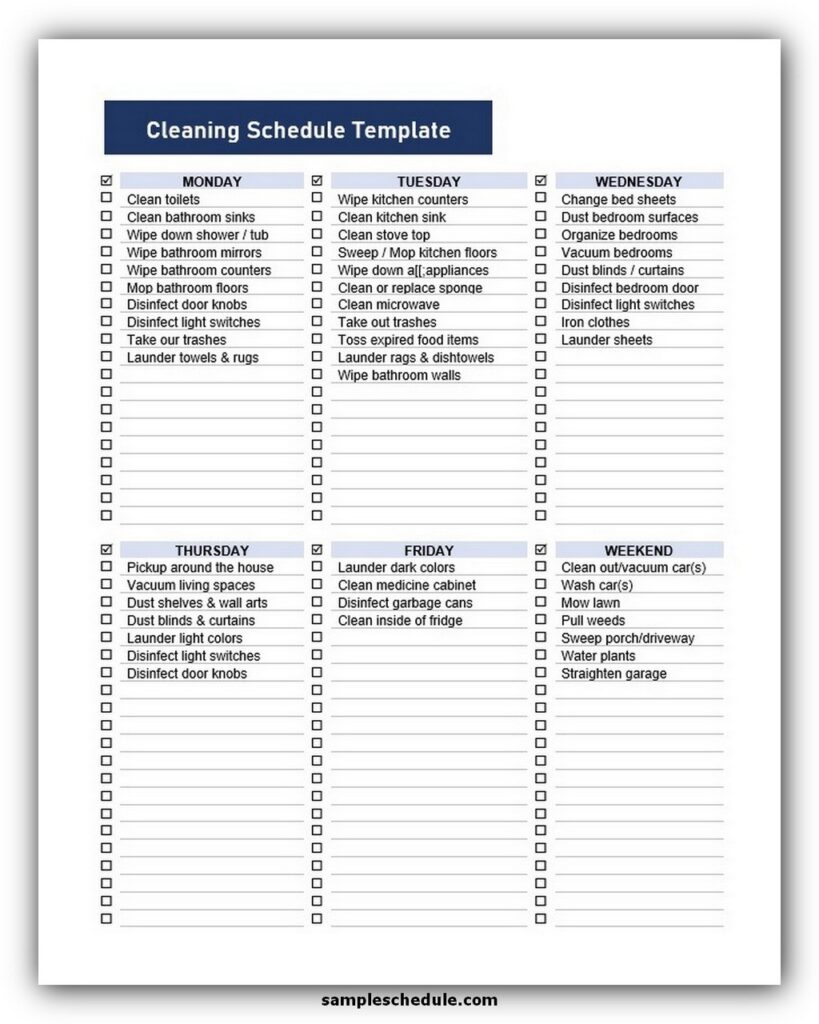 Cleaning schedule template word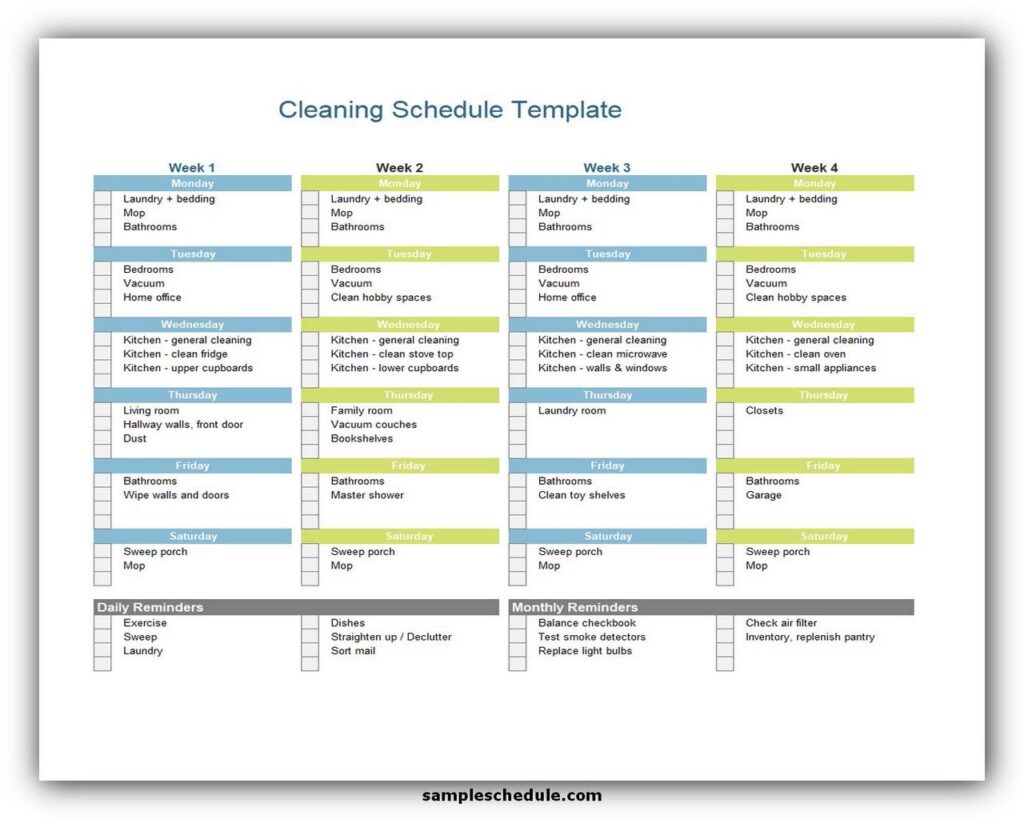 Daily cleaning schedule template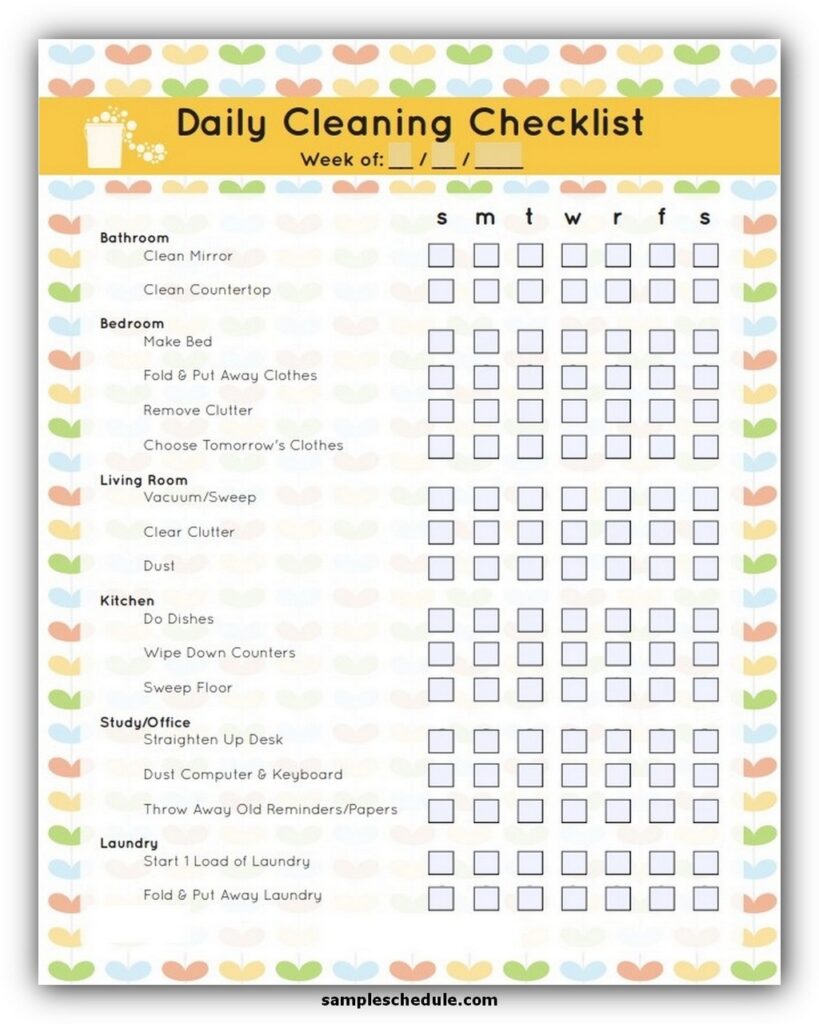 Master cleaning schedule template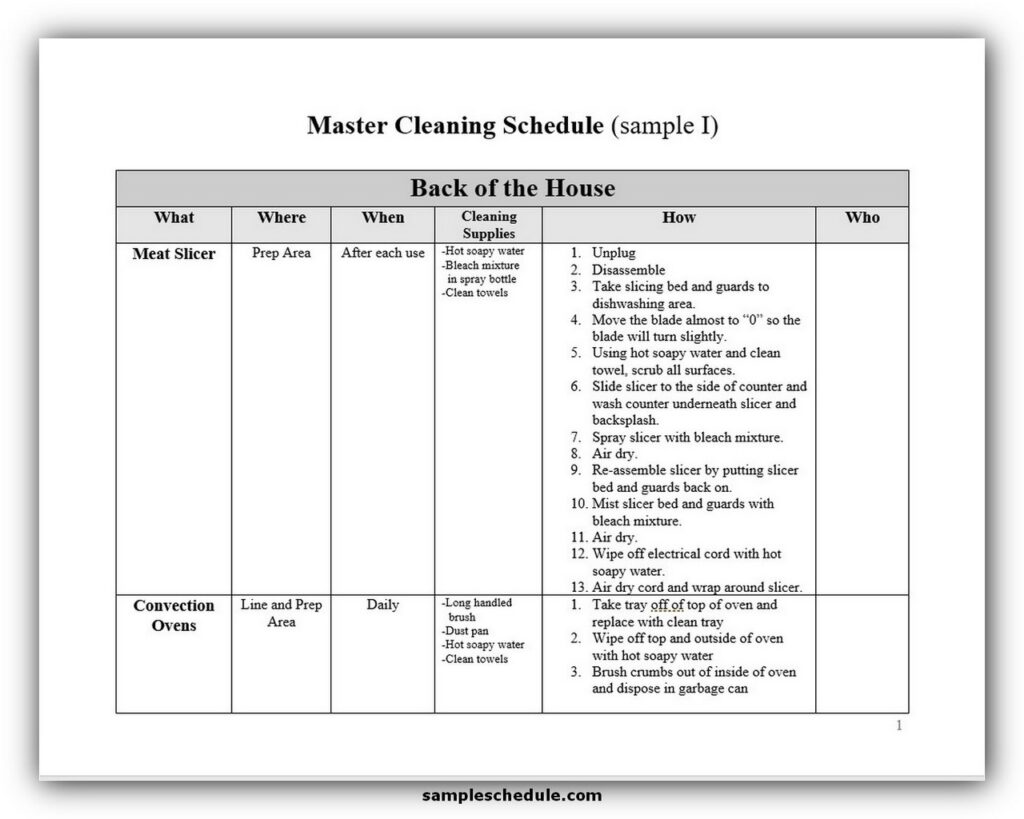 Restaurant cleaning schedule template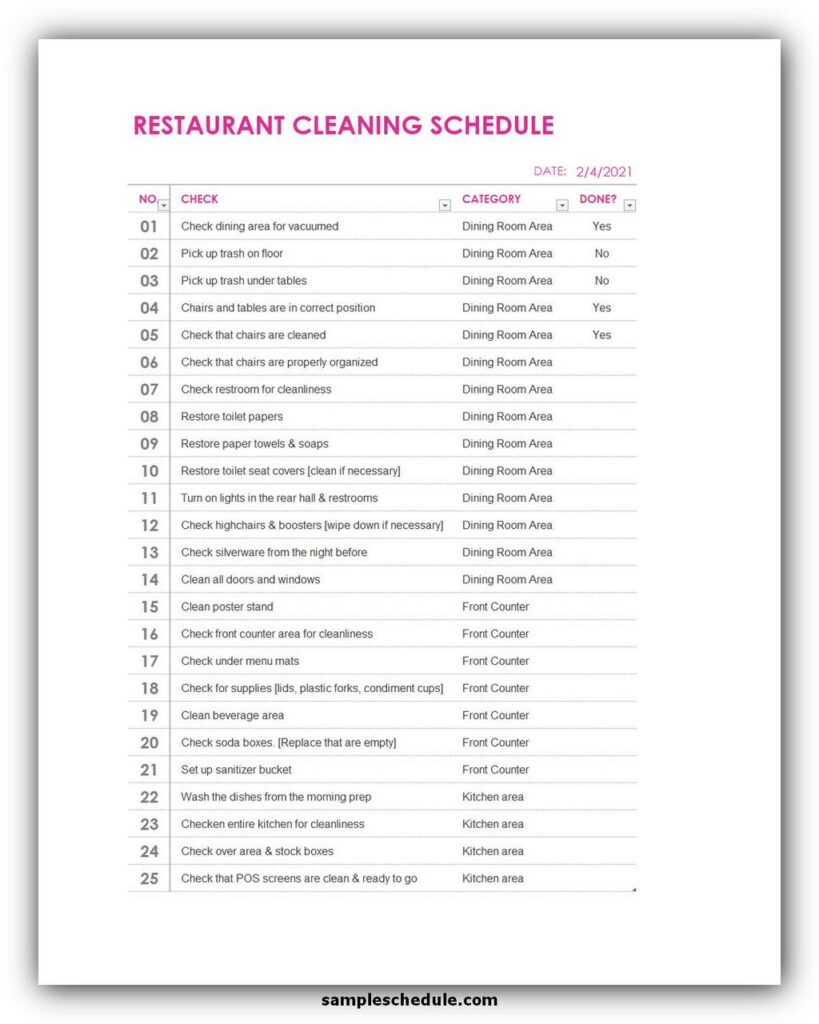 Weekly cleaning schedule template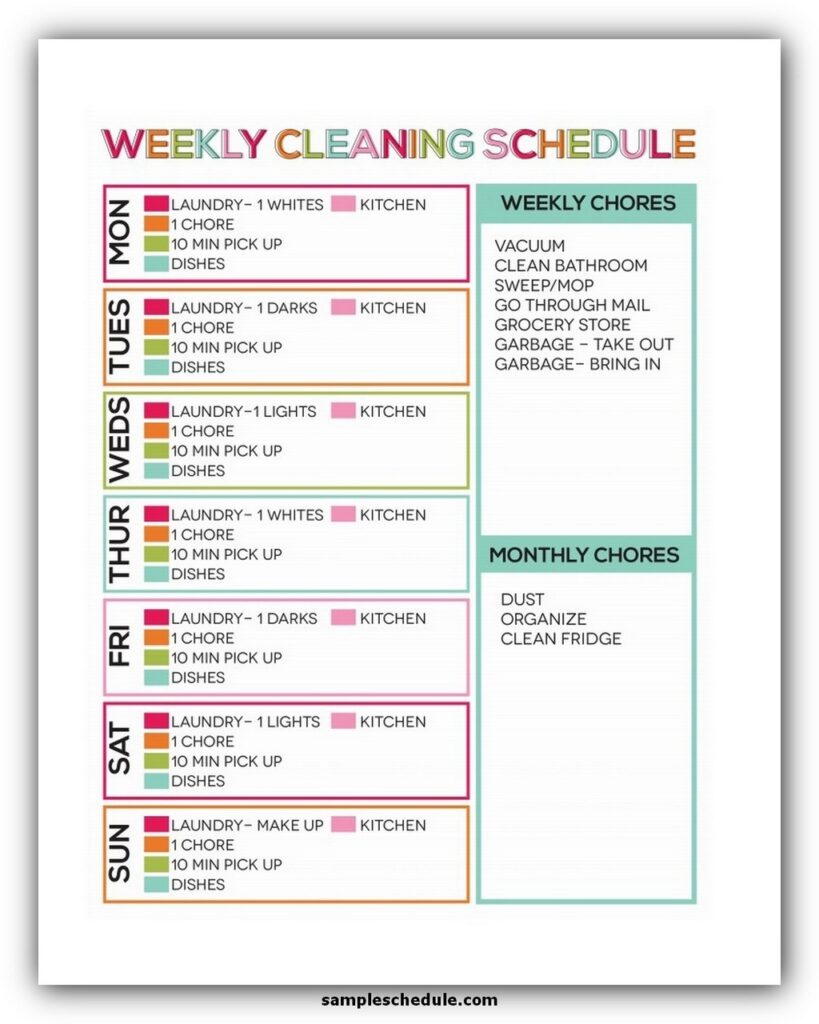 Monthly schedule template excel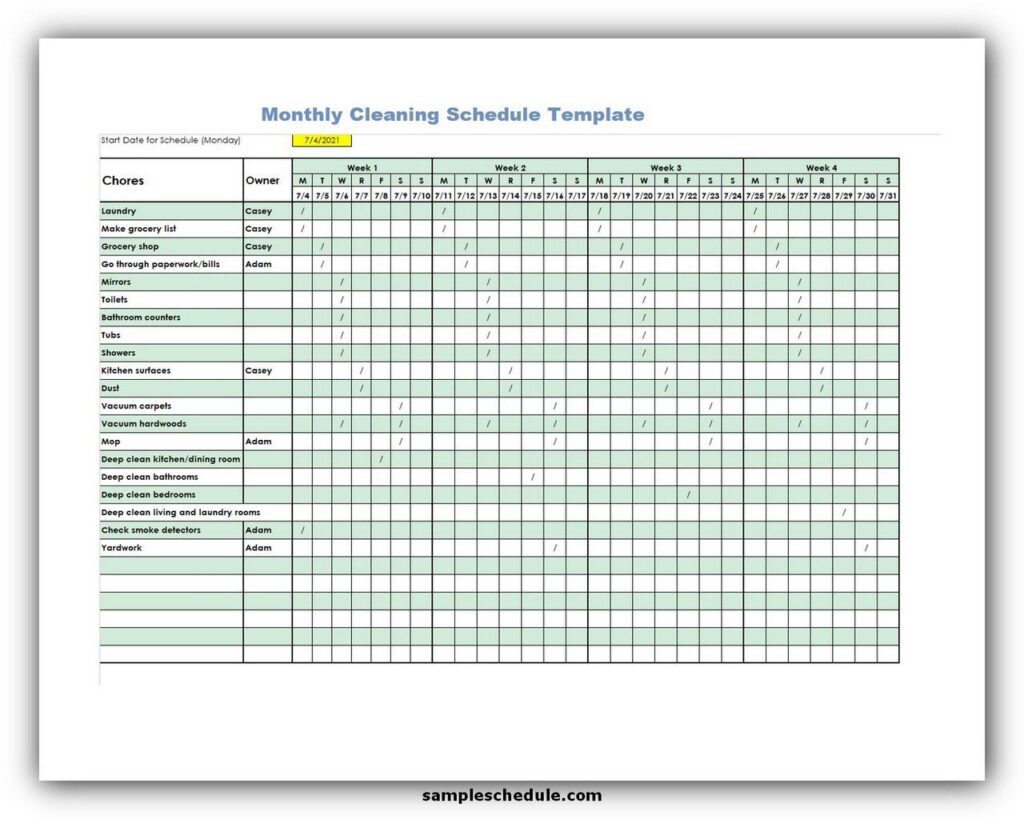 Cleaning schedule template excel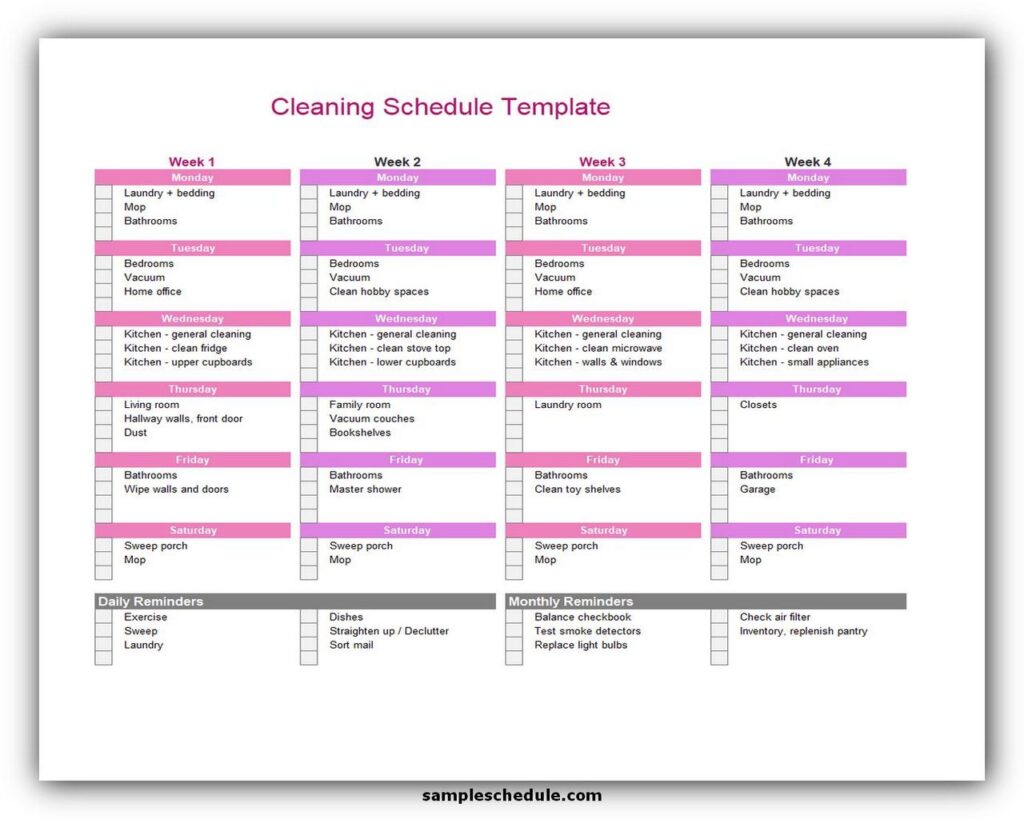 With our cleaning schedule template excel, you won't stress no more. All you need to do is to fill it in. Then, pair it with our tips. You'll see how cleaning just got a whole lot easier with just a few steps!