Cleaning the house can be a really mentally and physically demanding core. It doesn't have to be when you have our professional house cleaning checklist template.
Having a clean house is a satisfaction on it's own. That is why house cleaning is an important job. But, to do that professionally, you need to be organized. Being organized can come in many forms. You could use planners, journals, or the best one is checklists. In this line of profession, checklist is an easy way to keep track of your chores. Enter the road of an organized house cleaning with a professional house cleaning checklist template.
Professional House Cleaning Checklist Template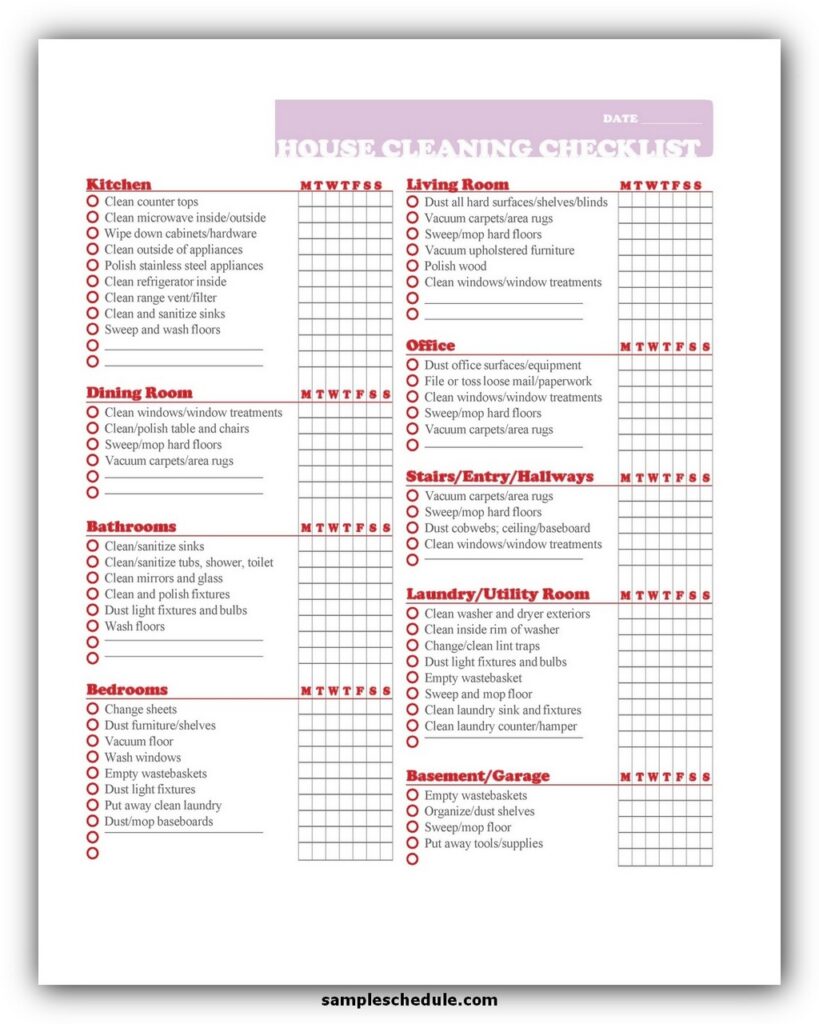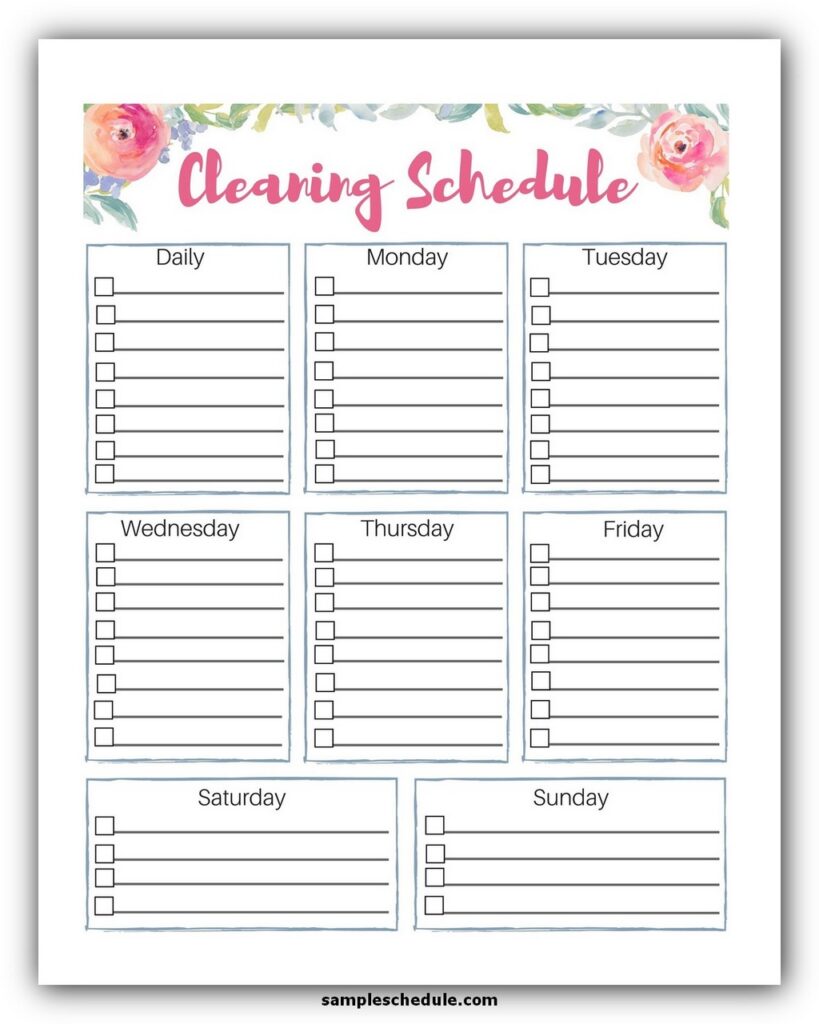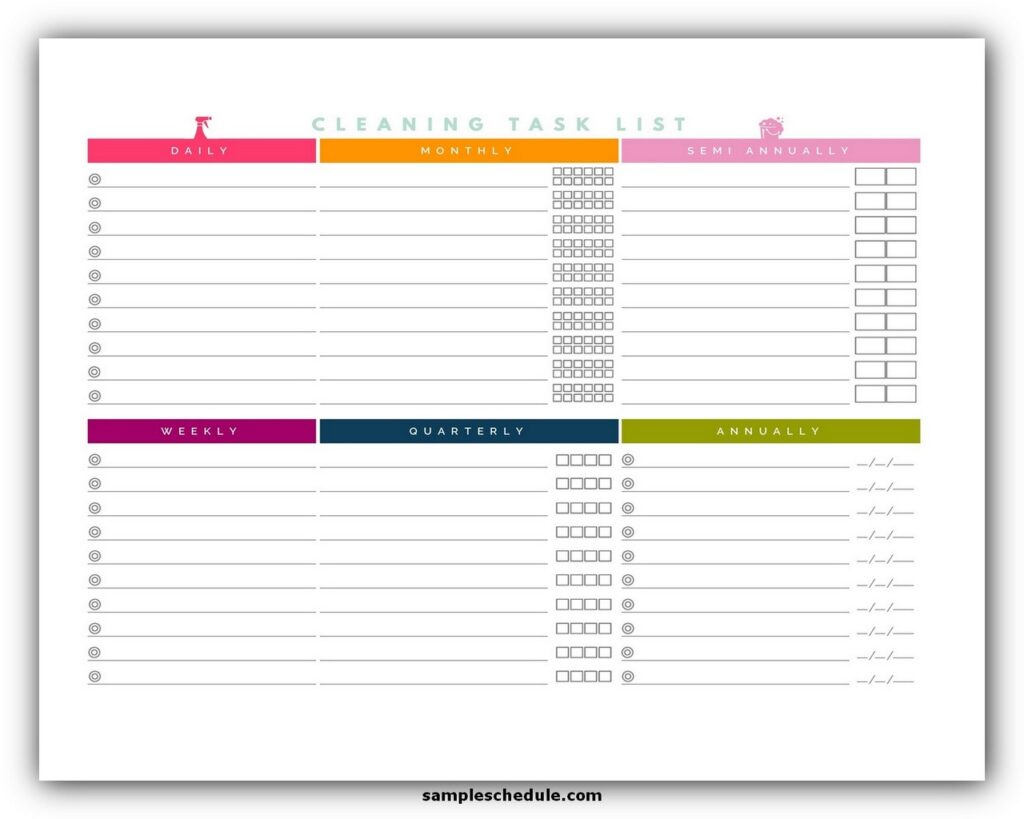 What to include in a professional house cleaning checklist template?
You've seen our template. Now, you need to know the key aspects in the examples we have given you:
Dividing it to each part of the house
The most common thing found in the checklist template is that it is divided. The division is based on every room in the house. Bathroom, kitchen, bedroom have its own set of checklists. This is because each room needs different treatment. Plus, it makes the checklist looks more organized.
Listing every common features of the room
Dividing it into smaller checklist is important. For example, in the bedroom, there's a checklist for cleaning the bed, the carpet, the closet, etc. This is different to every part of the house.
Checking it off doesn't guarantee the cleanliness. Most form usually have a standard on what clean is.
How to clean the house professionally
Having just the checklist is not enough. You also need to have a great house cleaning method. Here are some tips on how to achieve that:
When cleaning the house, always pay attention to detail. Focus on one section of the house and do your best in cleaning that part. Make sure that it's sparkling and shiny after you cleaned it.
Sweeping the floor with a mop won't do it, right? That is why you need to know which tools is used for which purpose. It is also a good idea to invest in good tool.
Doing it once in a while won't result to a clean house. Regular clean up is needed.
Cleaning schedule the house has never been so easy with a professional house cleaning checklist template. You can easily skim over what is left to be done. The act of giving checks next to chores also gives its own satisfaction. What are you waiting for? Use our template and our tips for a cleaner house!