Nowadays, it seems too ancient if HRD still does the workers' performance evaluation by itself. Instead of tired alone, it's better if HRD could create a program which could make the employees evaluate themselves. Rather than making just one-sided evaluation, using the two-sided will decrease the potential of performance measurement errors. Curious about the details? Check on the article below, including a template for employee self evaluation for you.
Why Do You Need To Let The Employees Evaluate Themselves?
This is the most classical question many conventional HRDs ever asked. Most traditional HRD doesn't believe that the workers have the right to justify themselves. That's because at most, workers don't have any power to defend themselves from the firing. HRD usually just rely on the evaluation they've done, and it could be so subjective.
So why do you need to let the workers fill the evaluation form, this is the real reason.
Making A Better Performance Evaluation for HRD
Now let's just compare one-sided and two-sided workers' evaluation. We don't need wasting time to analyze which one is better: of course, it's the two-sided evaluation. When you just use the one-sided, you'll seemingly judge someone without giving him/her chance to explain the reason. However, in the two-sided, you can make a better evaluation by listening to their lamentation.
Giving The Employees A Chance To Explain The Mistakes
Most employees did the mistakes during their work at the office. However, not all workers will admit what faults they've done. That's because they're too scared of losing their job. However, making a self-evaluation could help them to explain the mistakes, how and why it happened. They'll be more open to talking about it since they don't need to answer it right in front of you.
Re-showing The Achievements of Employees
One of the mistakes HRD often do is forgetting about the employees' achievements. Once an employee doing a mistake, HRD would give the punishment right away. That's before considering what he/she has given towards company at past.
Here's where the self-evaluation plays a role. When the employee feels the punishment seems unfair, he/she could explain his/her achievement.
Strengthen The Employee's Commitment To The Company
When you give a chance for employees to send their feedbacks, the bond between you would be stronger. Employees would feel they have a place to voice the aspiration, they know that the company would listen to them. So they will put more trust in the company and having stronger commitment.
Shaping A Friendlier Work Environment
The strength of commitment will make your work environment friendlier. You don't need to afraid of workers talking about HRD at your behind. Since they know they could speak it directly in front of you. Finally, the work environment will feel more opened and transparent because everyone's free to voice their opinions.
How To Make Good Employee Self Evaluation
So how to make a good employee self-evaluation to know about your employees better? Most companies will just directly ask their employees to write it on paper. However, it'll be good if you make the format first, and using template would be the simplest way to do it. Still, don't understand? here is the brief step to do to it.
Download the templates. First, you can download the templates as we serve you below. There are many self-evaluation templates below you can choose.
Manage the format as you desire/just print it out. Below this there are two kinds of template, they are editable and printable. So you can edit or add other information on the template. If you feel like the template has been suitable, feel free to print indirectly.
Give the printouts towards the employee. After the editing is over, you can hand the printout to the employees. Don't forget to tell them the deadline to give it back to you.
20 Best Examples of Employee Self Evaluation
Here we have the best template for employee self evaluation you can download. Just click on the link below and you're going to get yourself a version of self-evaluation template.
Employee Self Evaluation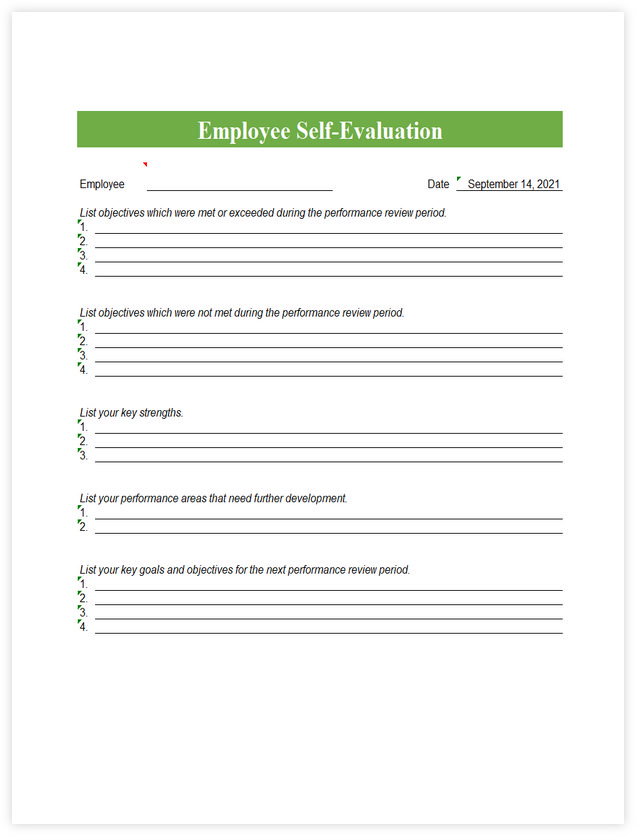 Employee Self Evaluation Excel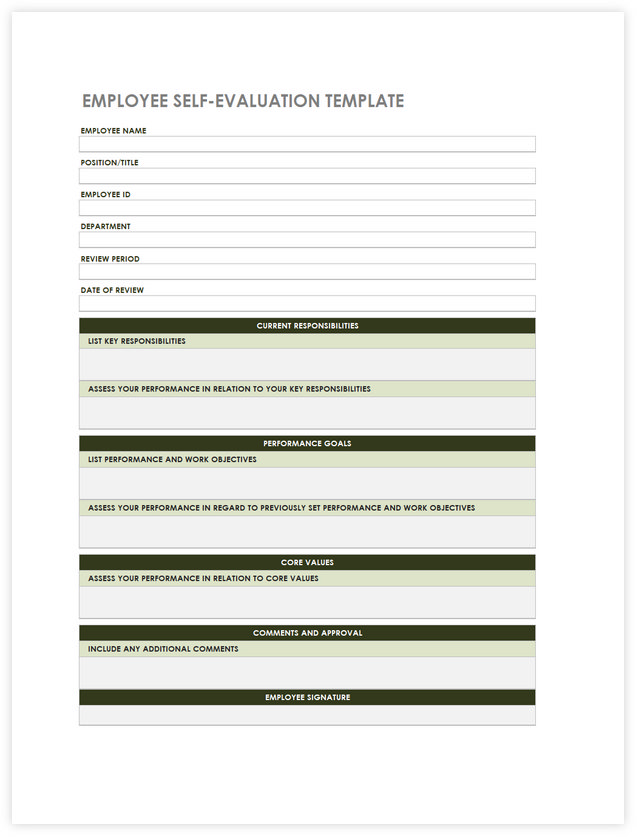 Employee Self Evaluation Form Example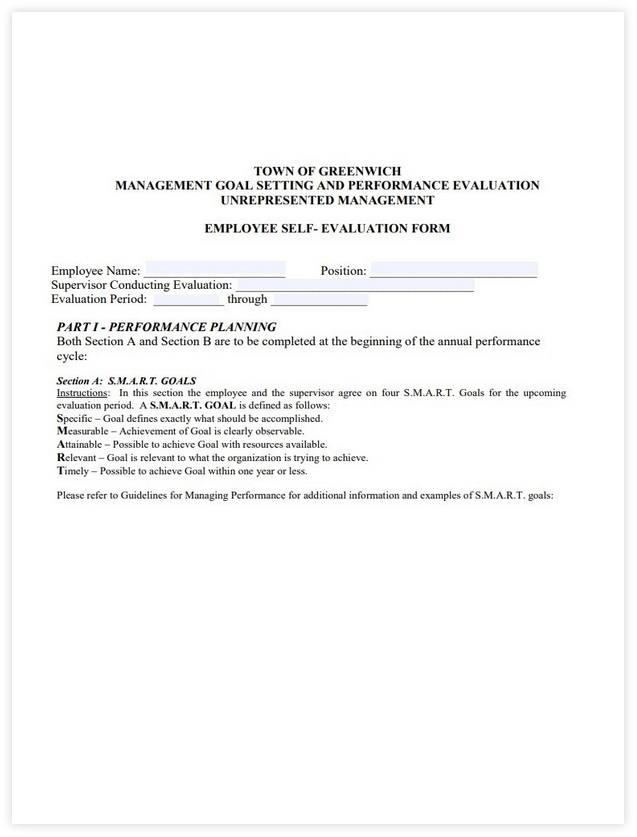 Employee Self Evaluation Form Template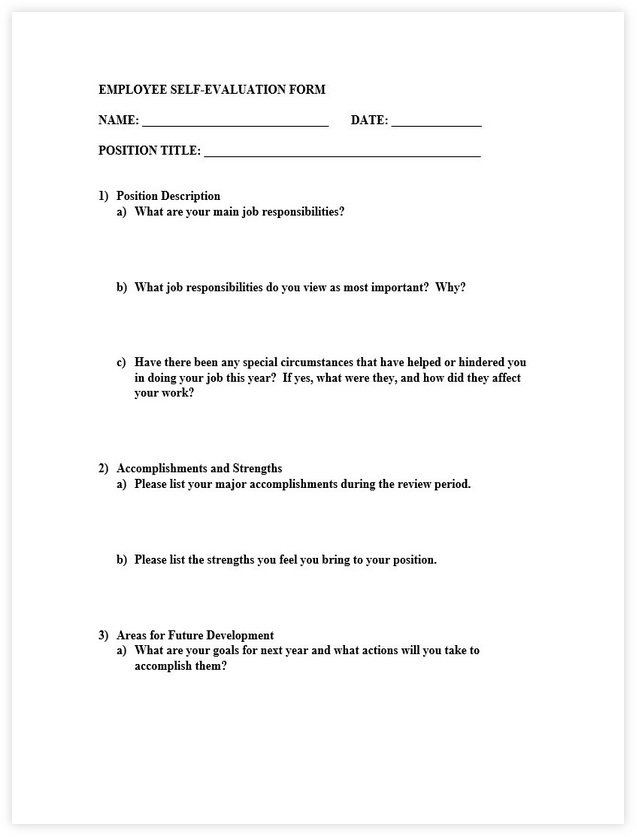 Employee Self Evaluation Sample Answers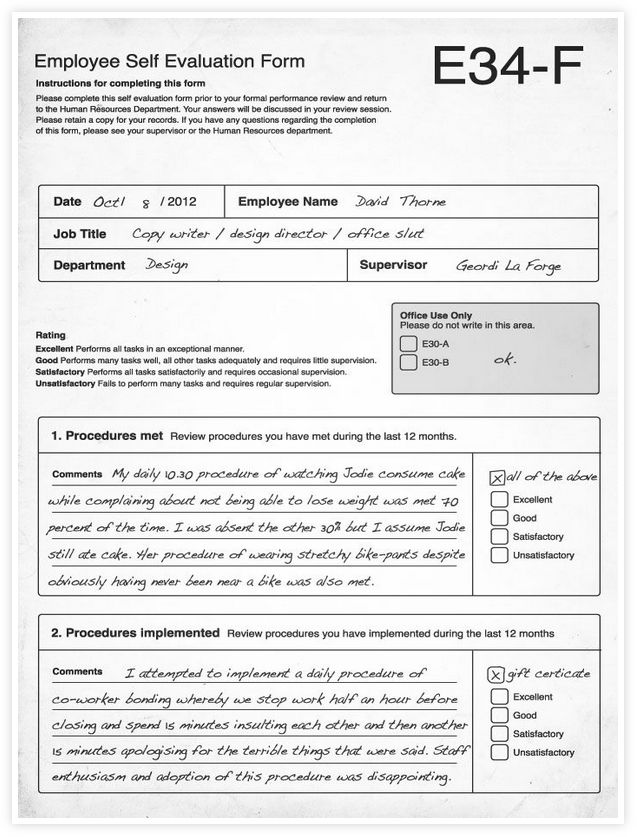 Employee Self Evaluation Template Word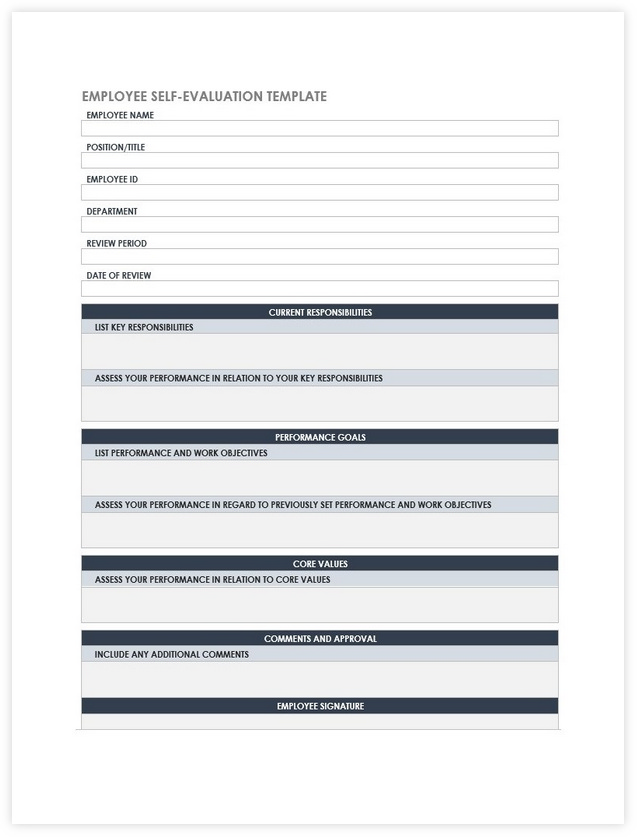 Annual Employee Self Evaluation Form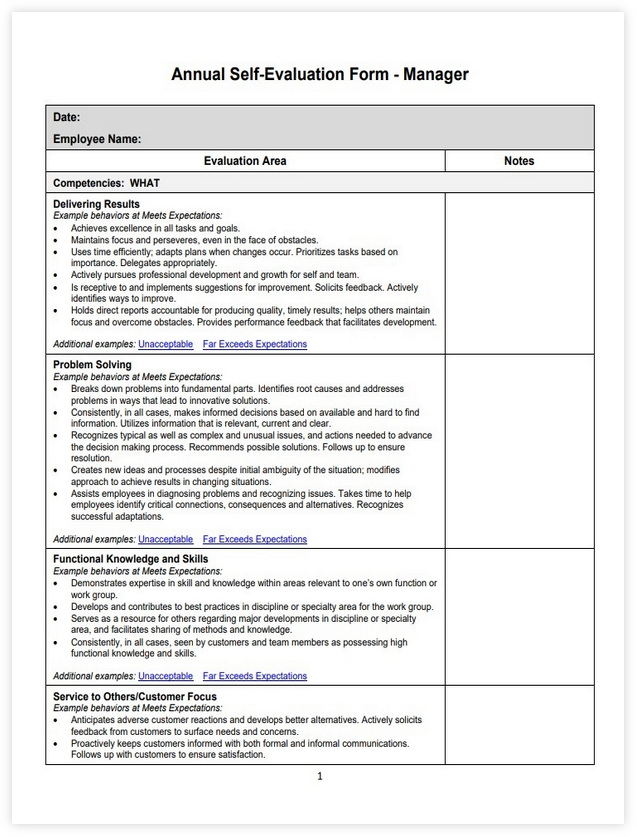 Basic Employee Self Evaluation Form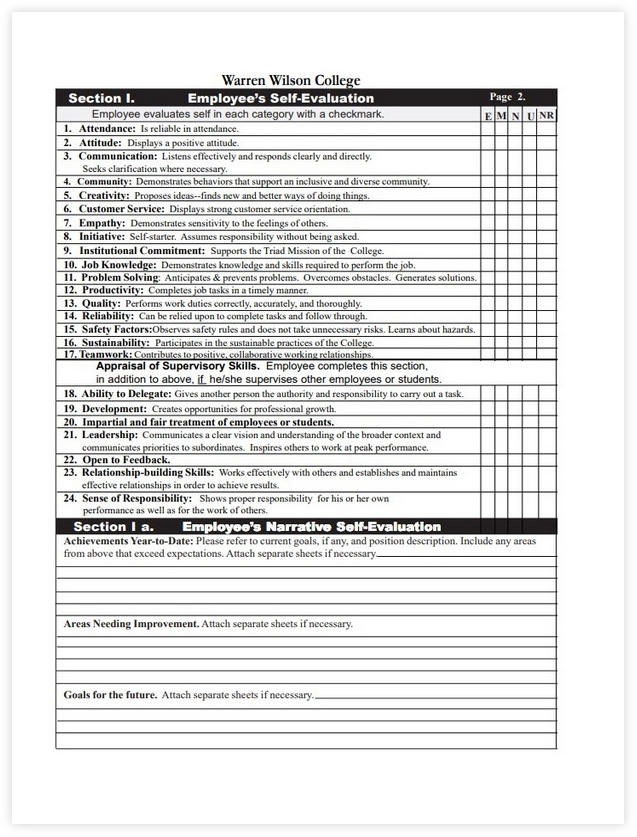 Classified Employee Self Evaluation Form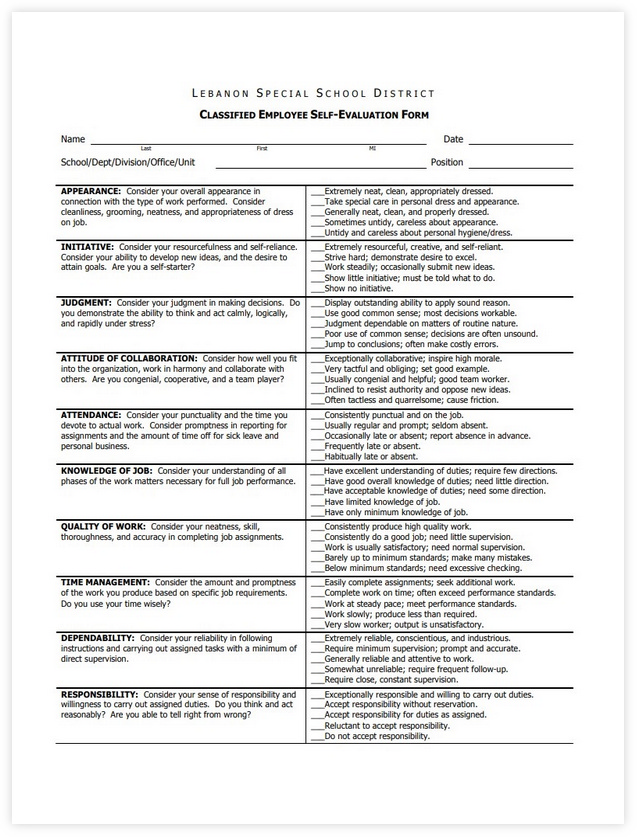 Employee Performance Self Evaluation Questionnaire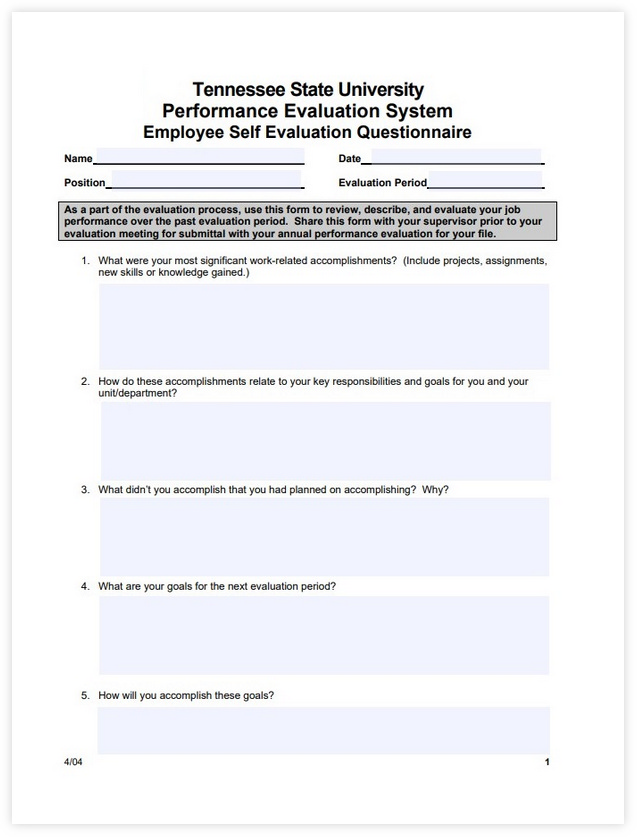 General Employee Self Evaluation Form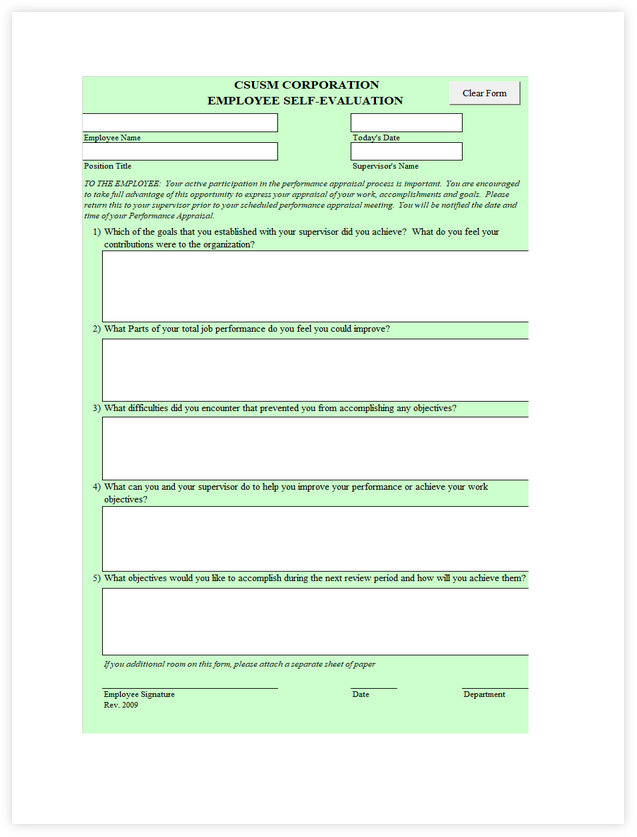 Printable Employee Self Evaluation Form Sample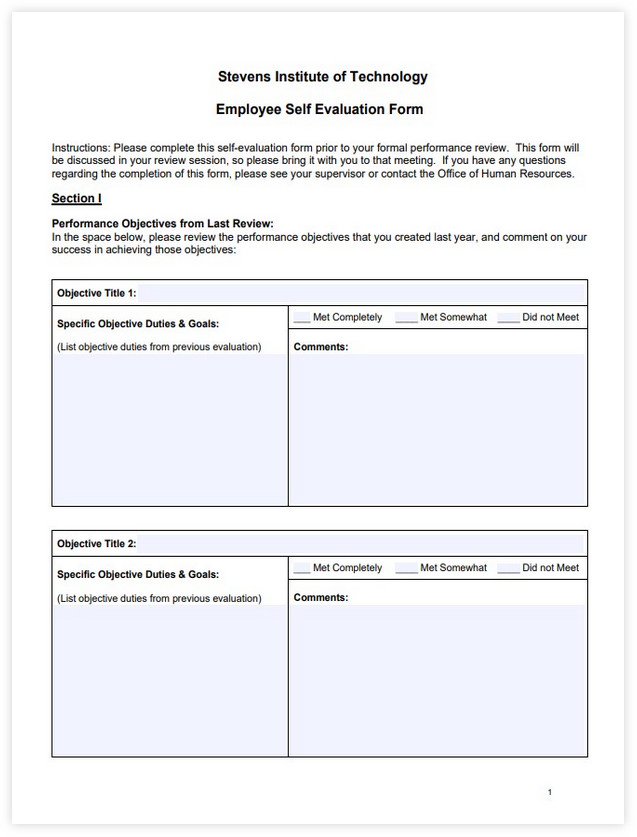 Simple Employee Self Evaluation Form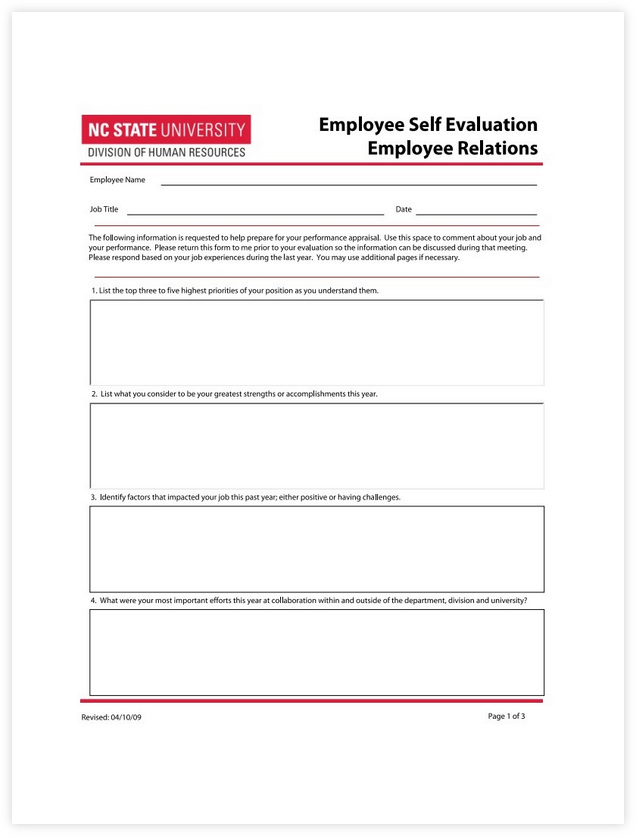 Use these self-evaluation templates as best as you could. And see how your work environment's changing!